add me like myspace.
тняσυgн α∂νєяѕιту ι ѕнιηє ℓιкє α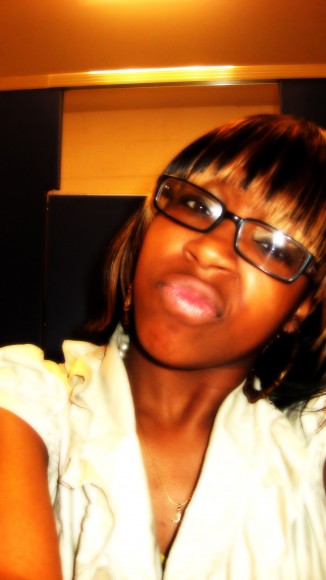 Top Friends
About Me
IM A HAPPY KIDD!
HEY WATS UP CREATEBLOGERS
MY NAME IS LATISHA AND IM 15 YRZ OLD GOIN ON 16 IN JANUARY AND IM
CURRENTLY SINGLE BUT WHO CARES UMM... WAT ELSE ABOUT ME
OH I LIVE IN LONG BEACH CALI
WOOO HOOO SO FUN HERE
AND UMM I GOT A LOT OF BEST FRIENDS SHOUT OUTS:ADRIANA,SHANEICE,SHARICE,TALEYA, BRANDY AND MANY MORE.
OK DA BASICS I LOVE MYSPACE™ ITS A PLACE THAT I CAN EXPRESS MY SELF NE WAY I WANT TO.
BUT I ALSO THE TYPE OF PERSON DAT LOVES LIFE AND WILL LIVE IT TO THE FULLEST I AM CURRENTLY TRYNA WORK ON MY MODELING AND AND ACTIN A LITTLE. BUT THATS NOT ALL I ALSO AM A DANCER I WAS IN BALLET FOR 5 YEARS BUT IM KINDA LIKE A HIP-HOP DANCER
I TRY TO STAY UP ON ALL THE NEW MOVES BUT I DO MAKE MY OWN
MOVES. HAHA ONE DAY UR GONNA SEE MY NAME IN LIGHTS BIG LETTERS TISHA_TEESH DATS MY TRADE MARK NAME I
GOT IT FROM MY BEST FRIEND HAILY
SHE WOULD ALWAYS CALL ME TEESH
THEN MY COUSIN TRE'VAUGN WOULD PUT IT TOGETHER
AND SAY TISHA_TEESH I LOVE THEM BOTH DEARLY.
I AM TISHA_TEESH AND I AM SIGNIN OFF RIGHT ABOUT now.
| | |
| --- | --- |
| Name | MY FULL NAME BE TISHA_TEESH YA DIG! |
| Gender | Female |
| Age | 21 |
| Location | London, ENG |
| Ethnicity | Black / African |
| Status | Single |
| | |
| --- | --- |
| Interests | uhh, myspace, mall, talking to friends, textermanic, talk to new people |
| Music | john mayer, corrine bailey rae, one chance, alicia keys, kevin micheal, lauren hill, sizzla, the pack, the federation, kafani, keak da sneak, e40 |
| Movies | i really dnt like movies |
| TV | i love kenan and kel, one on one, girlfriends, the game, hell date, moesha, sumtimes 106 and park |
| Books | bluford series, and donald goines series |
| Quotes | JUSS DO IT BY NIKE |
Statistics
Recent Photos
Web Skills
CSS, Photoshop, Paint Shop Pro, Windows
So Good - Electrik Red